Video Releases
Japan
The HYD anime movie was released in Japan on video by Toei on November 14th, 1997. The rest of the TV episodes were released on VHS and were available only to Japanese video stores for rental purposes. There are pictures of the VHS cover boxes for the TV episodes. The TV episodes come 4 eps. per tape, with 5 episodes on the last tape! The pictures were taken from Toei's anime catalog.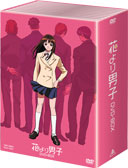 On March 21, 2006, HYD finally came to DVD in Japan. It's pretty amazing that the US got to have this series on DVD before Japan did. Toei released the series as a nice Region 2 DVD box set (I really hope VIZ does the same with the US release, but I kind of doubt they will). The box set has 10 discs (9 discs for the TV series, and a bonus disc for the 30 minute anime movie), and you can find it for sale at Amazon Japan. I finally managed to get my hands on a used copy of this set, but I have yet to compare the video quality to the release by VIZ. I love the look of the box. The F4 are printed on the case, while Tsukushi is printed on a clear sleeve that it slides into. The dvds are stored sort of like a bok, with each DVD on a plastic page. It's rather thick. The artwork on it is nice! Inside there is a booklet that has a recent (2007) interview with the voice actors who played Tsukushi, Rui, and Doumyouji. I don't have the skills to translate it, but I can tell that they are talking about their experiences working on the anime. It also has a cute picture of them! It is nice to see them again!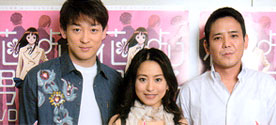 In 2007, Toei finally decided to release HYD on DVD in individual volumes. They are the same 9 volumes from the Box Set but now you can purchase them separately. I really like the covers on these. Very simple and cute! Much better than the US covers from VIZ (bleck). Each of these volumes contains 5 or 6 episodes (very generous for a region 2 release) and the price per volume is 3,800 yen before tax. Volumes 1-3 came out January 21, 2007. Volumes 4-6 came out February 21, 2007. Volumes 7-9 came out March 21, 2007.











North America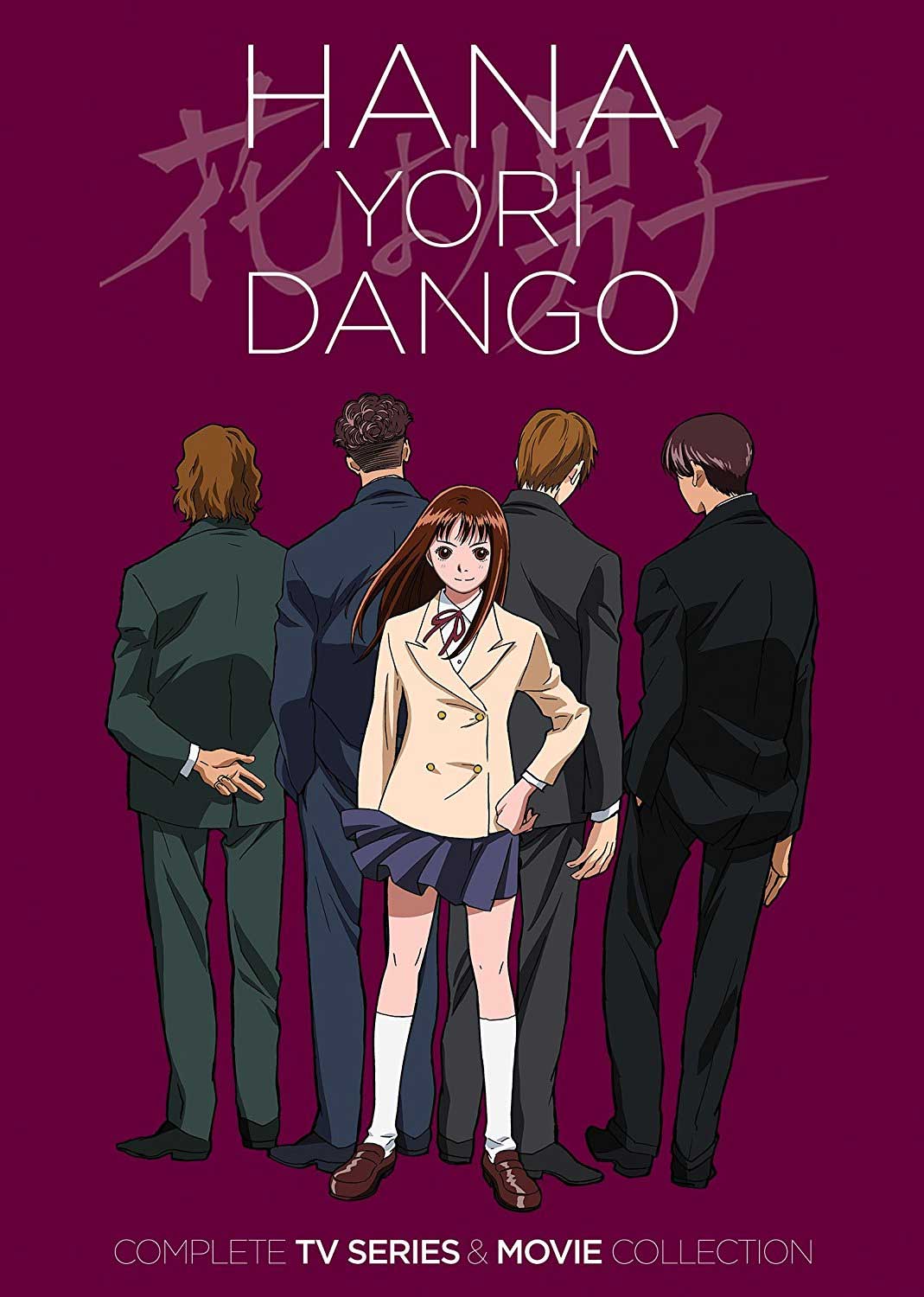 Discotek release!

So... HYD was licensed in the US by VIZ (who I talk about down below), but they never released a box set of the series, just the individual volumes. Thankfully, the series was rescued by Discotek, and in 2016 they put out an absolutely lovely DVD box that contains the whole series and the movie! And they even used the same box art as the Japanese DVD release! It looks so nice! I highly recommend this edition! And it's such a decent price for the whole series!
This edition has a sub track and the dub spread across 7 discs. You can get it on Amazon here! Considering how you had to buy so many separate discs before to get the whole series, this is a great value!


VIZ release!

Hana Yori Dango in North America! At long last, HYD has been licensed! Viz has released HYD on Region 1 DVD in the US in 12 volumes. They are calling it "Boys Over Flowers". Each volume has the original Japanese audio as well as an English dub. Personally I don't like the covers of the Viz releases at all. The graphic design looks very ugly to me. I much prefer the covers of the Japanese VHS releases above. I wish Viz could have used that artwork instead. But perhaps they were limited with what artwork they could use. Here are the covers of the Viz edition US HYD DVDs:


At this time I have only watched volume 1 of Viz's release, and my impressions of it are mixed. I like how the picture looks. I am used to watching poor Nth generation copies of HYD recorded off of tv. The picture on these DVDs is much brighter than I have seen before, and I think it looks good. Sound is decent also. However there are things about these dvds that bother me. The first thing is the lack of translation for the opening and ending songs. Viz has a history of not translating songs, and I have seen them give various excuses for it. But to me it just seems very lazy and careless. If every other Anime company manages to release their series with translated songs, there is no reason Viz shouldn't be able to do it too unless there was some sort of licensing/rights issue. Fortunately I have seen the show so many times and worked on trying to translate the songs myself, that I know what the songs are about, but people new to the show are missing out.
I am also not too impressed with the English dub. Well, ok, it is not as bad as I thought it would be, but parts of it really annoy me. But I have always been a dub hater, so if you like dubs, just ignore me and watch it, I am sure you will enjoy it fine and not be as picky as I am :D That's why DVDs are so great-- they contain both sub and dub, so you can watch it however you prefer! Finally, the subtitle script/translation is also sort of incomplete at times. Some of the meaning is taken out of some things the characters say. The main example of this in volume 1 is when Tsukushi confronts Doumyouji on the staircase after the accident with Makiko. Viz's translation really missed the meaning of what Tsukushi actually says there.
But like I said, I have only seen volume 1 (I am a poor person, someday I hope to be able to afford 11 more volumes! Please release a box set, Viz!) so perhaps they corrected some of these things later on, who knows. I am just glad that HYD is reaching a wider audience now!