ANIME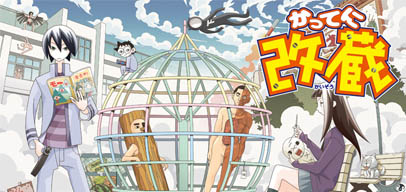 Much to my surprise, a Katteni Kaizou anime has been announced! It has been 7 years or so since the manga ended, so I was totally not expecting this! The anime is being produced by the same folks at SHAFT that did the Sayonara Zetsubou Sensei anime, which is based on another work by Kohji Kumeta. Zetsubou-sensei was very popular, spawning 3 anime series, so perhaps that popularity was enough to warrant revisiting this older title. Whatever the reason, I'm happy to see Kaizou, Umi, Suzu, and the gang animated at last!

| home | story | manga | anime | characters | images | links |

Katte ni Kaizou is © Kohji Kumeta and Shogakukan/Shounen Sunday Comics.